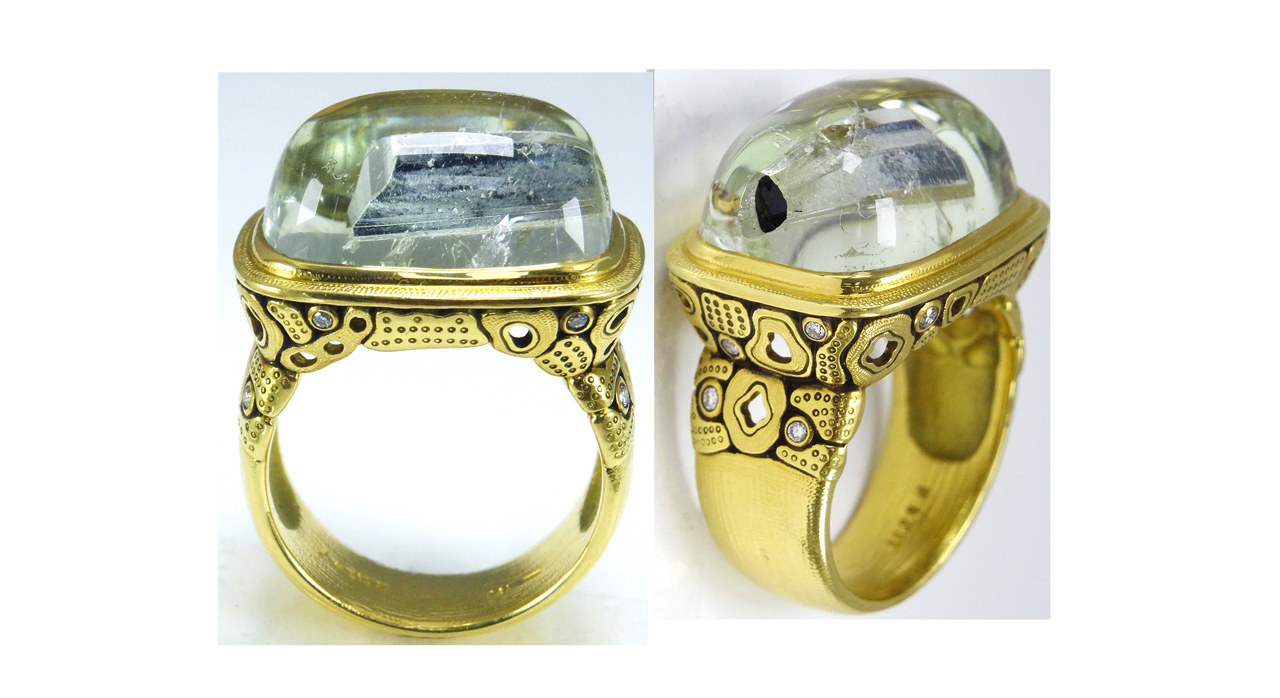 Šepkus R-103M Aquamarine with Tourmaline Inclusion Ring
"Garden" ring in 18K yellow gold with a unique aquamarine cabochon with a tourmaline inclusion, and 12 side diamonds totaling 0.20 ct. Like the sword in the stone, a narrow crystal of deep green tourmaline pierces the aquamarine and terminates deep within the stone. This ring will delight your inner rockhound!
Available for immediate delivery in finger size 6 ¼.