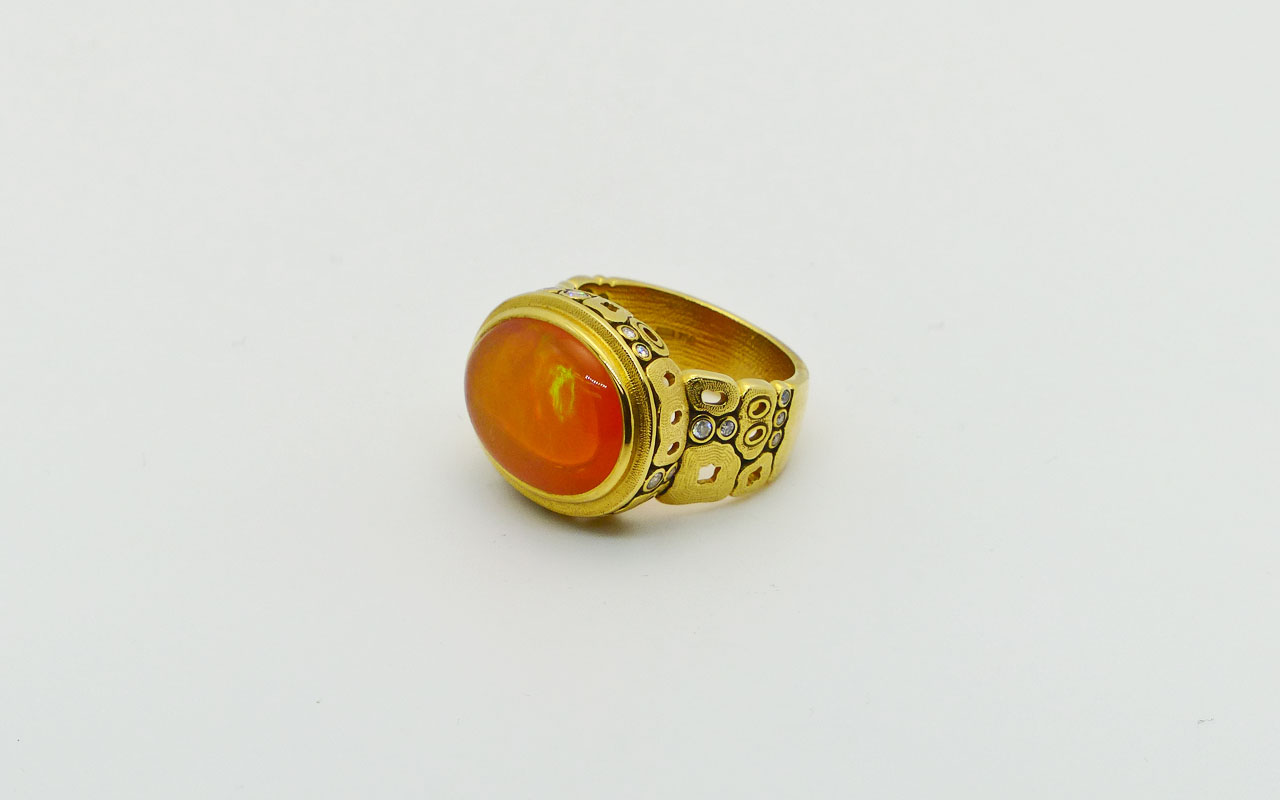 Šepkus R-105D "Garden" Mexican Fire Opal and Diamond Ring
The R-105 is in the "Garden" series in the Sepkus catalogue, and is a perfect setting for this beautiful fire opal cabochon from Magdelena, Mexico. The ring is 18K yellow gold and has 20 side diamonds that total 0.28 ct. The Fire Opal weighs 8.65 carats.
Immediate delivery in size 6 ¾.