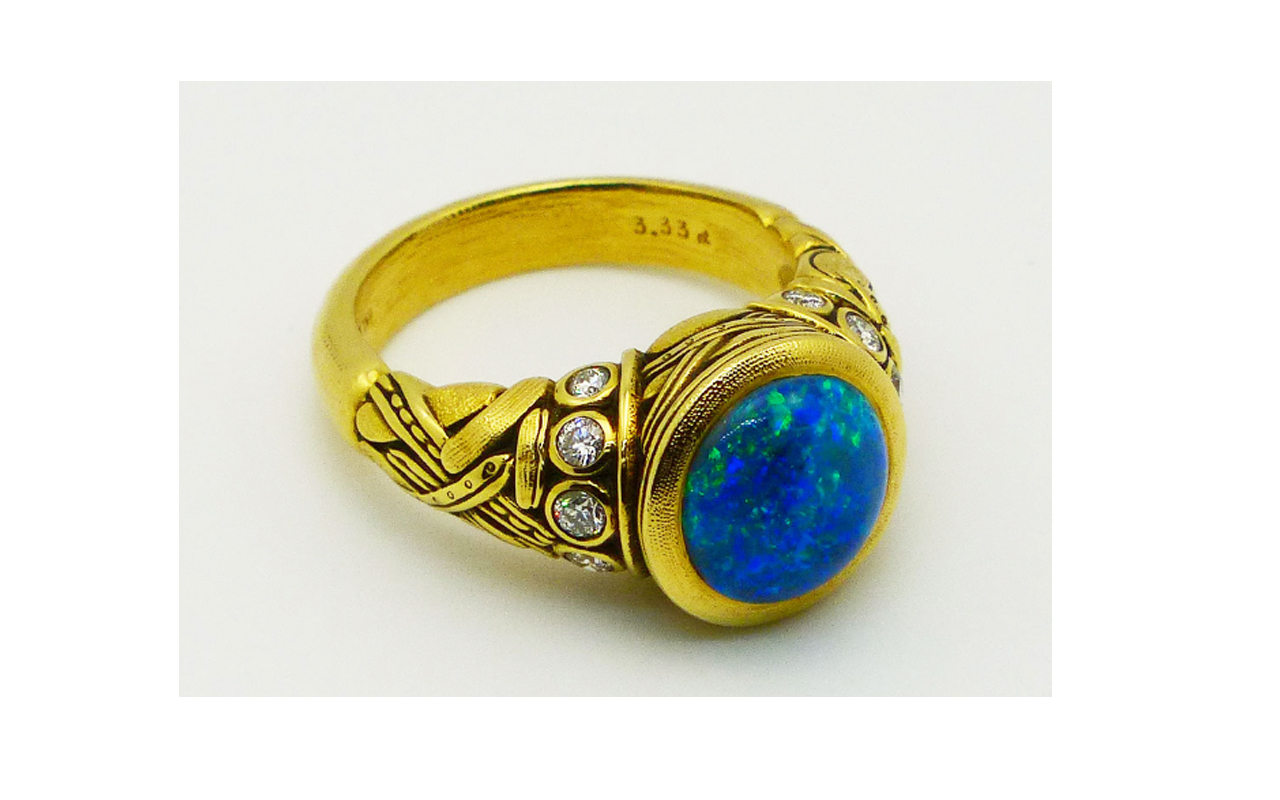 Šepkus R-58MD "Reed" 18K Yellow Gold Ring with Black Opal and Diamonds
The larger "Reed" ring in 18K yellow gold, here set with a Lightning Ridge black opal and 10 side diamonds totaling 0.28 ct. The opal is a rounded cabochon cut that exhibits fine blue color play. The opal weighs 3.33 carats.
Available for immediate delivery in finger size 6 ¾.  
Compare