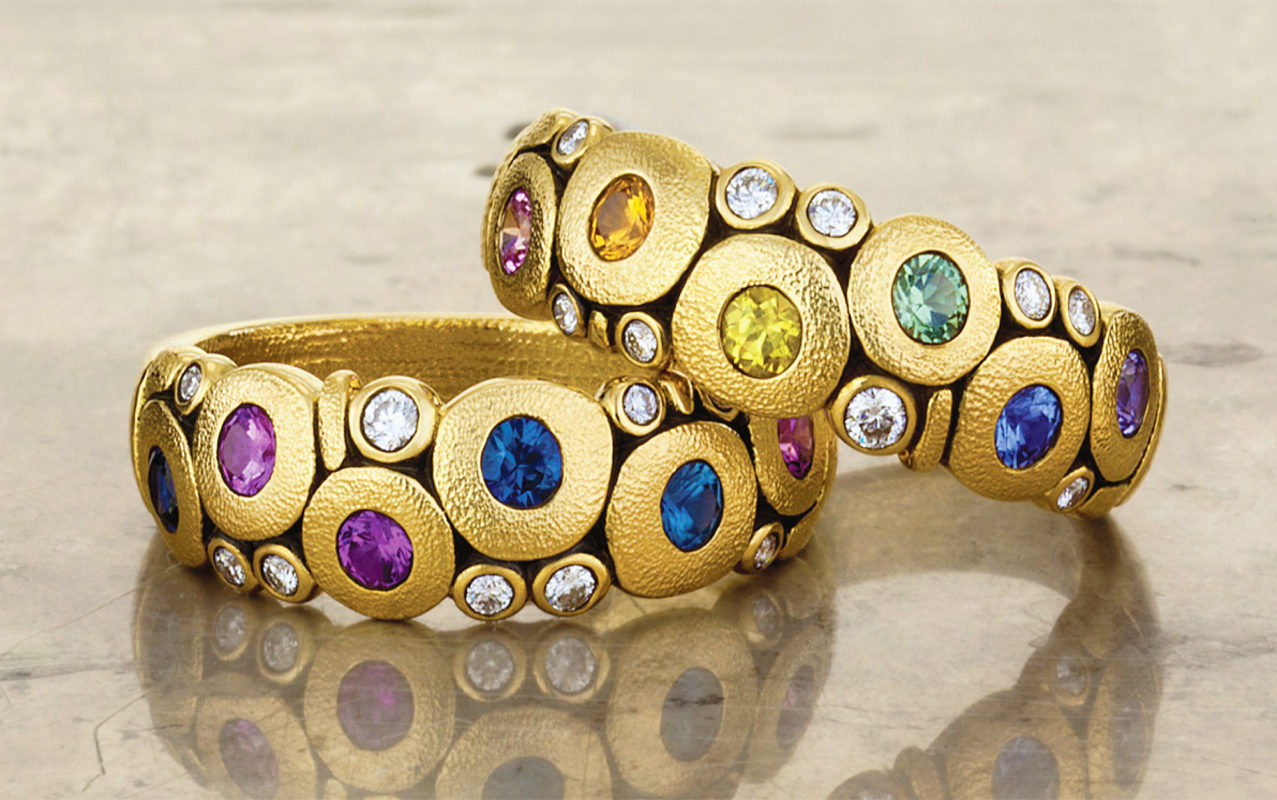 SOLD Šepkus R-122S (RAIN) "Candy" 18K Yellow Gold Tsavorite Garnet, Ruby, Sapphire and Diamond Ring
"Candy" ring with 1 ruby, 4 sapphires and 1 tsavorite garnet totalling .50cts, and 9 diamonds totalling .12cts. 18K yellow gold, available for special delivery..
Other variations of this ring are available for special order, including metal and gemstone options. We will be happy to discuss this with you in more detail. While Alex Šepkus has not designated any of his pieces as family jewelry, R-122 is often custom ordered as a family ring with up to six birthstones. Rubies, blue sapphires, green tsavorite garnets, diamonds, and fancy colored sapphires in appropriate colors are used to represent the birth months. Please call for prices.
Compare