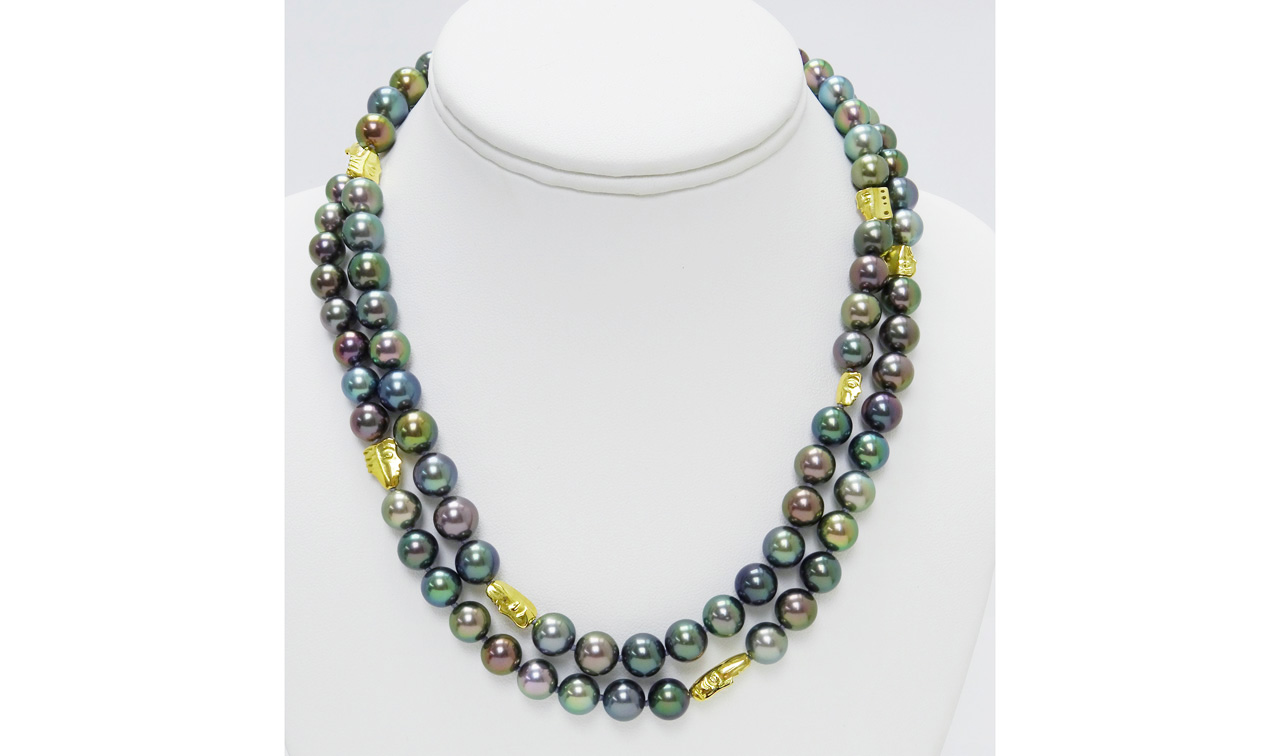 Šepkus 18KY "Faces" 36″ Rainbow Tahitian Pearl Necklace
This 36″ necklace has a rainbow of beautiful Tahitian pearls, with nine 18K yellow gold "Faces" beads dispersed throughout the strand. A richly textured lobster clasp with a sparkling diamond in the toggle finishes off this extraordinary piece.
Available for special delivery. Please call about this piece so we can accommodate you in a timely fashion.
Compare