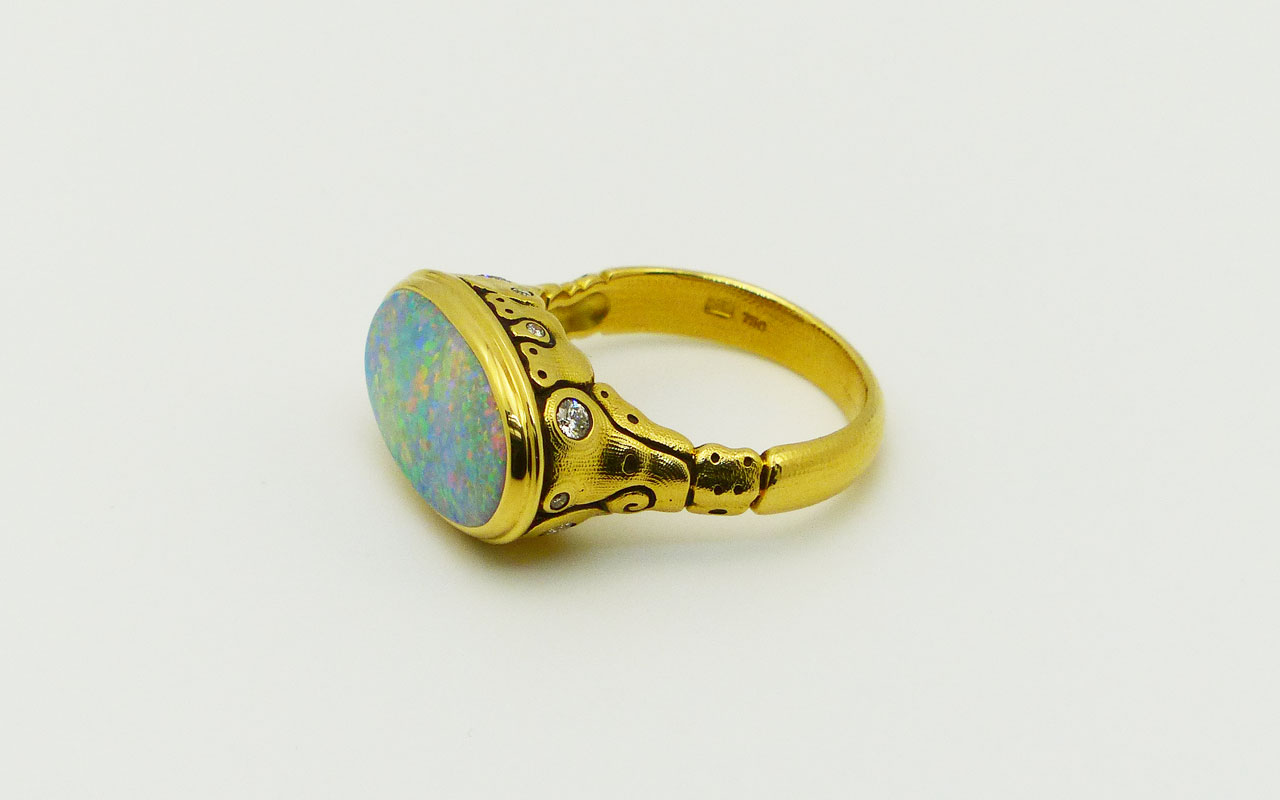 Šepkus R-194MD "Flora" Opal and Diamond Ring
This elegant and simple 18K yellow gold "Flora" ring contains a 2.77ct Lightning Ridge crystal opal with a full range of pastel color play in a pinfire pattern. The opal is a flat cabochon—it doesn't stick up–and the color is strong across the entire stone. The ring also contains 11 tiny diamonds that total 0.15 ct.
Immediate delivery in finger size 6 ¾.