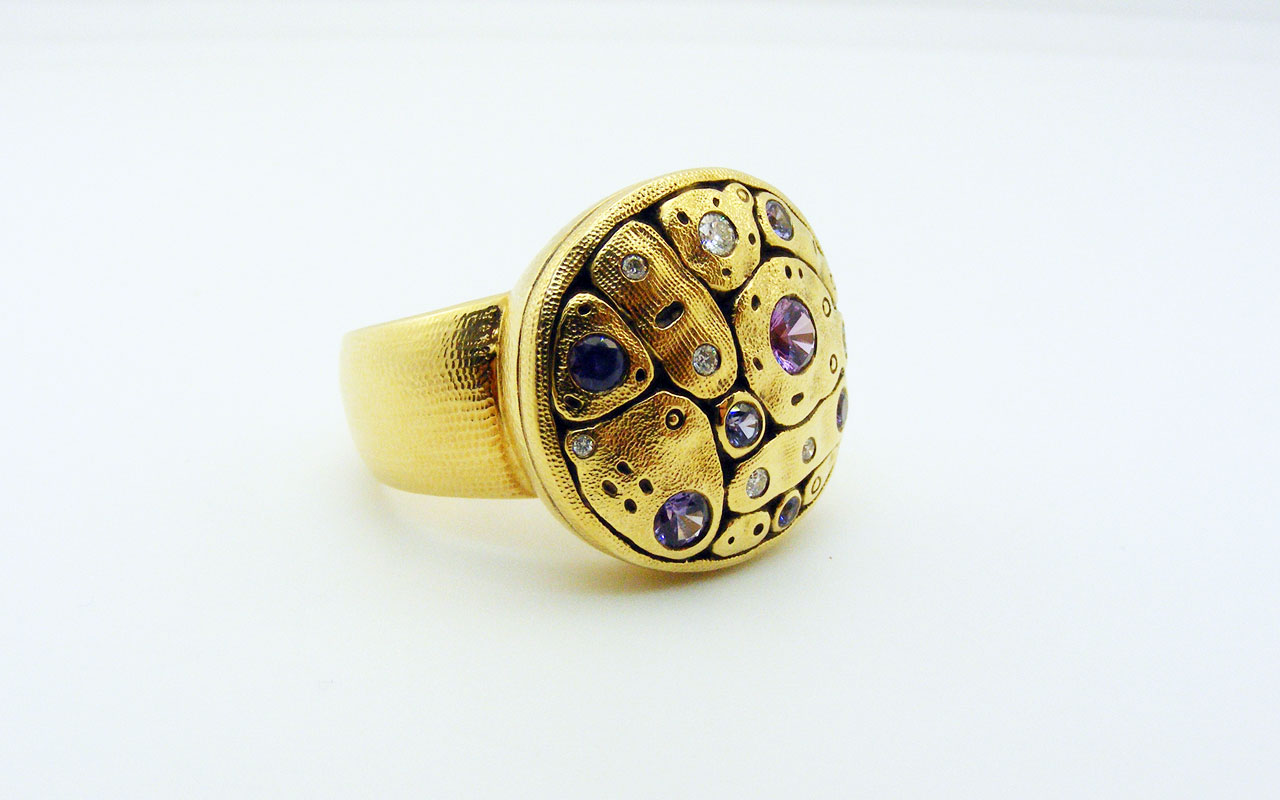 SOLD Šepkus R-188S "Early Spring" 18K Yellow Gold with Sapphire and Diamond Ring
"Early Spring" sapphire & diamond ring in 18K yellow gold with 7 colored sapphires totaling 0.47 ct. and 7 diamonds totaling 0.08 ct.
Available for immediate delivery in finger size 6 ¼
Other variations of this ring are available for special order, including metal and gemstone options. We will be happy to discuss this with you in more detail.
Compare