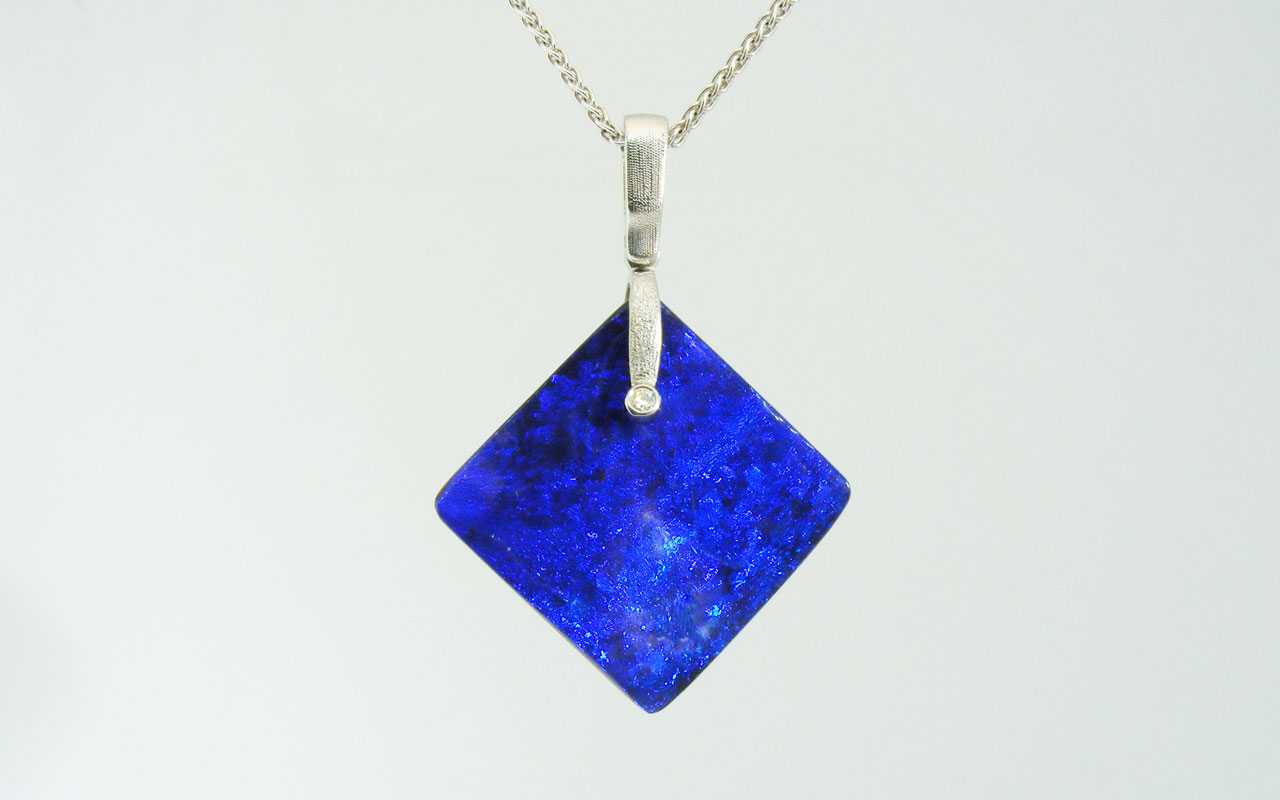 Šepkus M-86PMD "Sticks and Stones" Blue Boulder Opal and Diamond Pendant
Platinum "Sticks and Stones" opal pendant featuring a glowing blue 38.45 ct boulder opal and one 0.03 ct. accent diamond. The bail has a hinged opening, making this pendant wearable on a variety of chains and bead necklaces. A chain is not included.
A chain not included.
Available for immediate delivery.
Price updated as of 1/2020. Was $7,100.
Compare