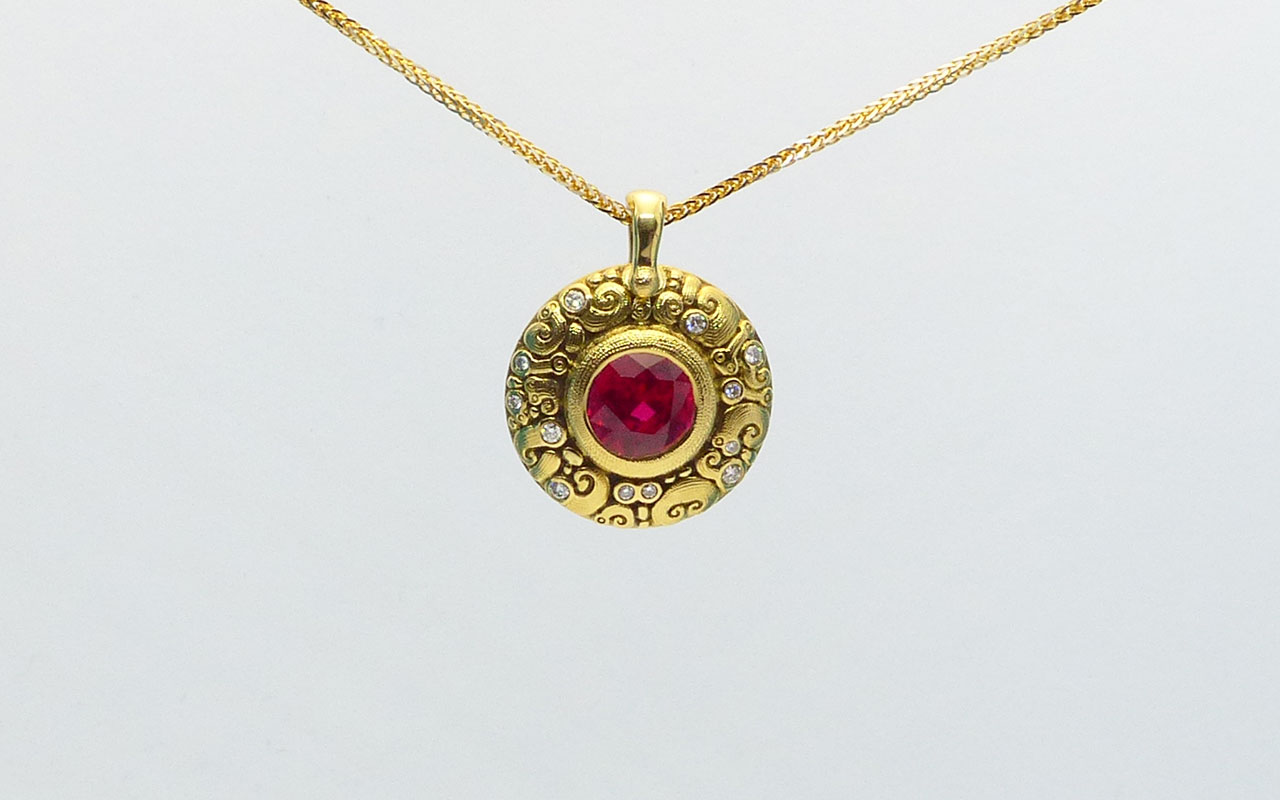 Šepkus M-76M Red Spinel and Diamond "Temptation" Pendant
"Temptation" pendant in 18K yellow gold, set with a round-cut 2.34 cts fine red spinel and 12 diamonds totaling 0.15 ct. This exceptionally pure and vivid red gem was originally mined in Burma. It is bright, brilliant and free of eye-visible inclusions. Chain not included in price.
This item is available for immediate delivery.
Compare
``Temptation`` 18K Yellow Gold Pendant with Red Spinel and Diamonds