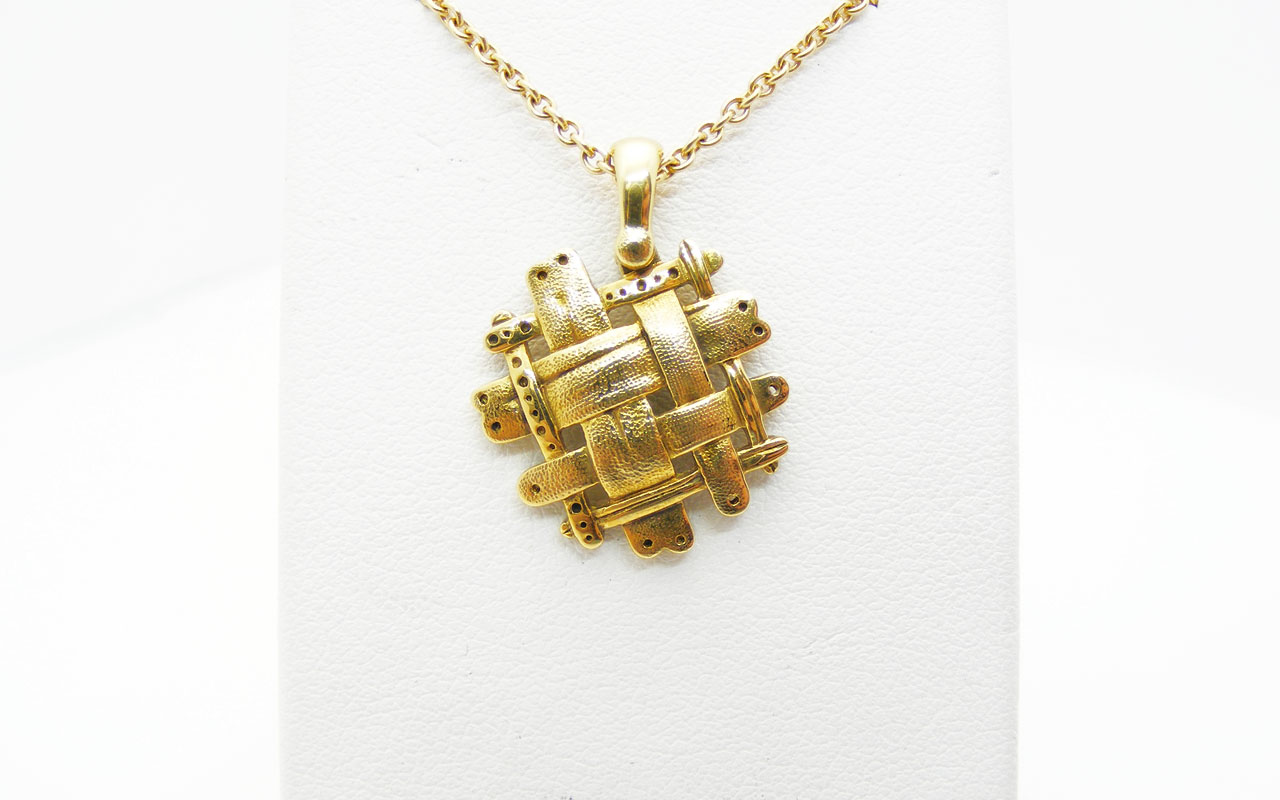 SOLD Šepkus M-6715 "Woven" 18K Yellow Gold Pendant with 18″ Chain
"Woven" pendant in 18K yellow gold, measures 17.5mm. Includes 18KY 1.5mm 18" chain.
Other variations of this pendant may be available for special order, including metal and gemstone options. We will be happy to discuss this with you in more detail.
Compare
M67 ``Woven`` 18K Yellow Gold Pendant with 18`` Chain