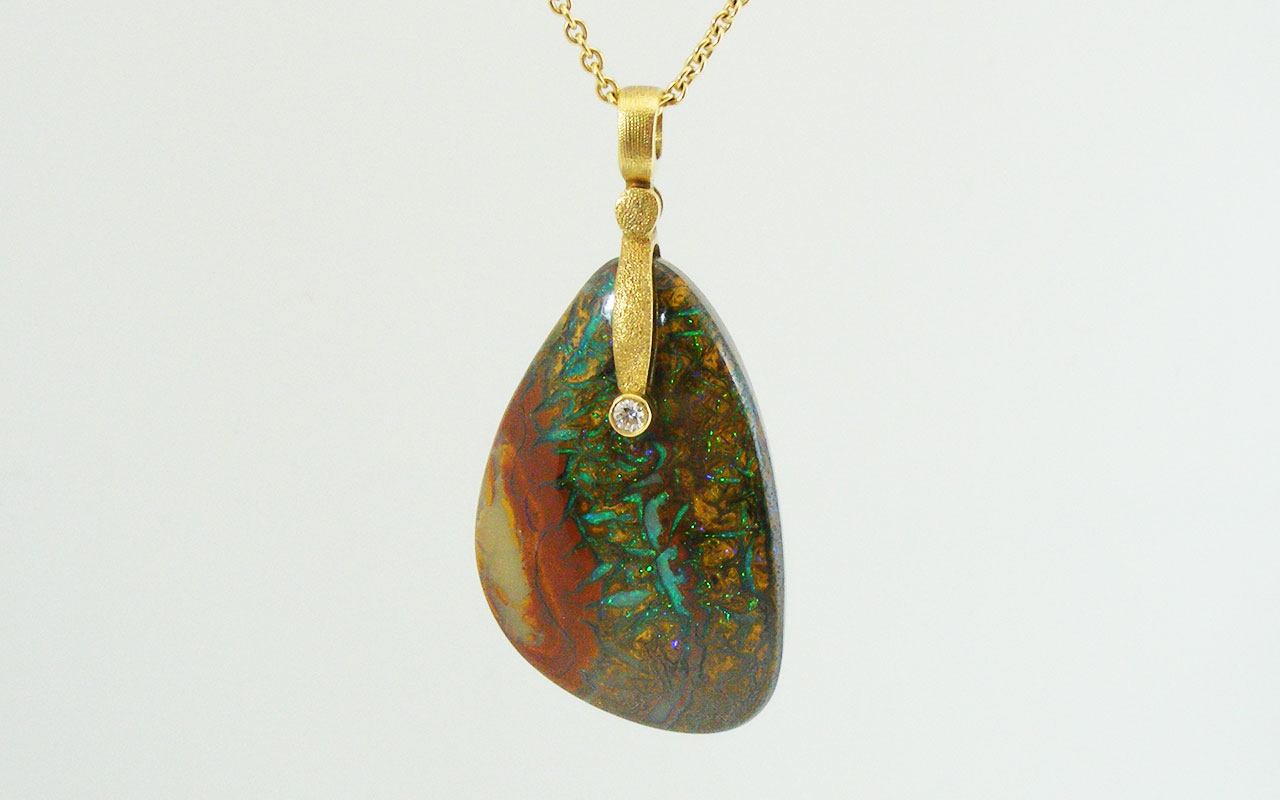 Šepkus M-57D "Sticks and Stones" Australian Boulder Opal Pendant
"Sticks & Stones" opal pendant in 18K yellow gold, featuring a 36.31 ct matrix Boulder Opal and one .03 ct diamond. A diagonal zig-zag of greenish-blue is surrounded by reddish-brown and latte-colored ironstone. Chain not included in price.
This item is available for immediate delivery.