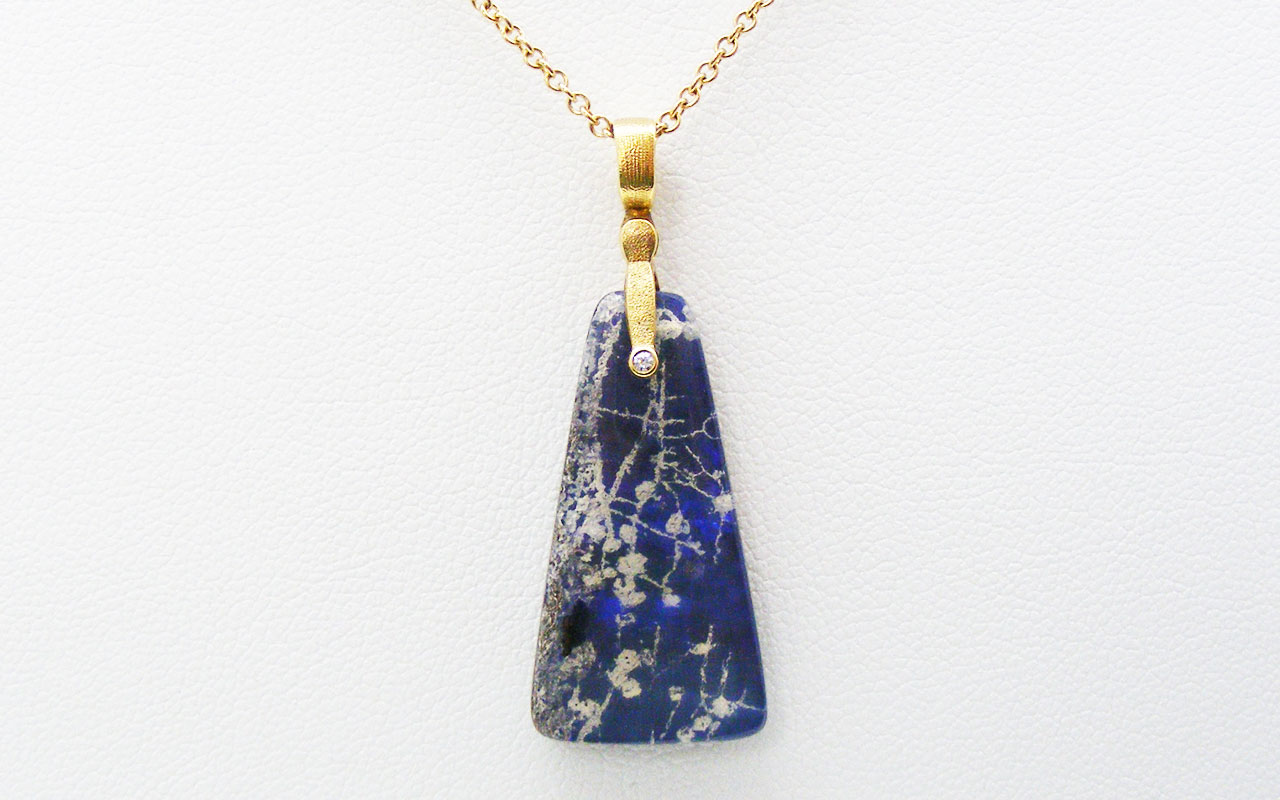 SOLD – Šepkus M-48MD "Sticks and Stones" Blossom Pattern Opal Pendant
"Sticks & Stones" opal pendant in 18K yellow gold, with a .008 ct diamond accent.  This is an unusual 17.15 ct Australian Boulder Opal with cherry blossom pattern on a glowing blue background. Includes 14KY 18" 1.5mm chain.
Available for immediate delivery.
Compare
``Sticks and Stones`` 17.15 ct Blossom Patterned Opal and Diamond Pendant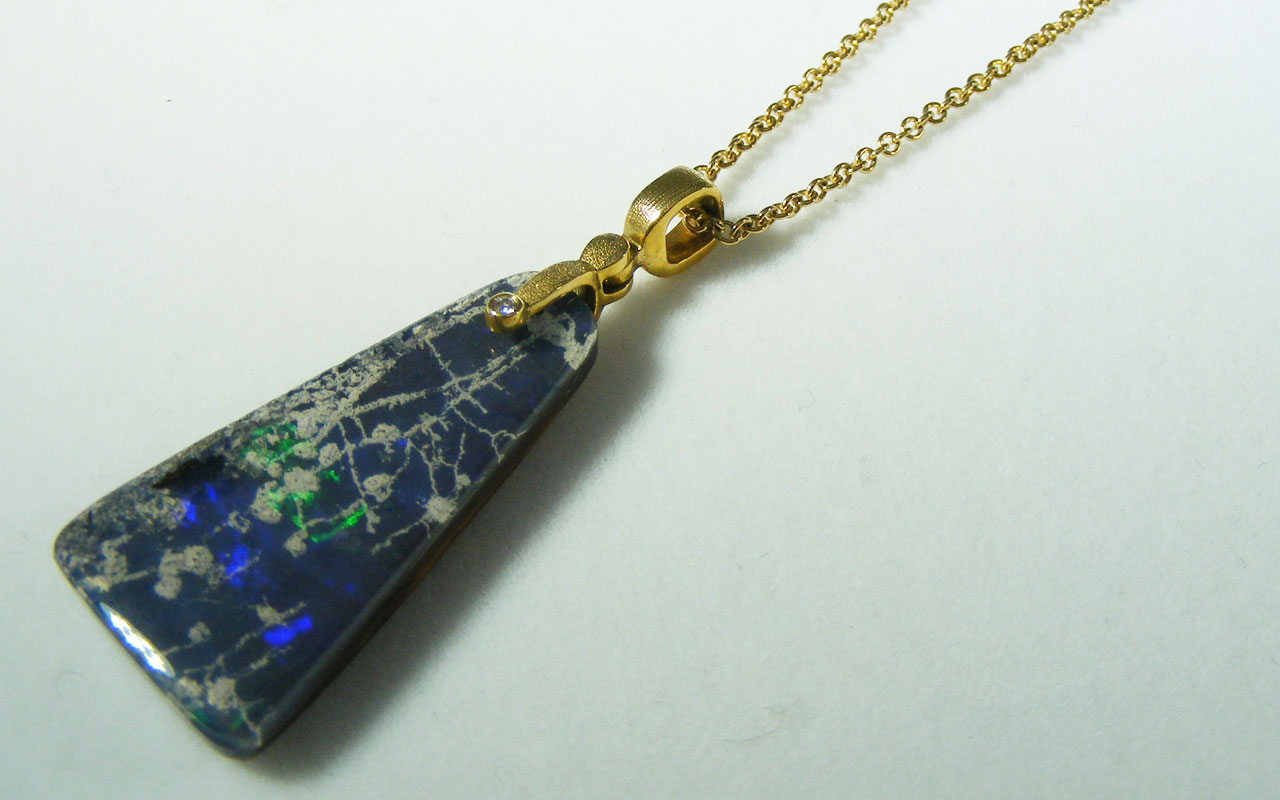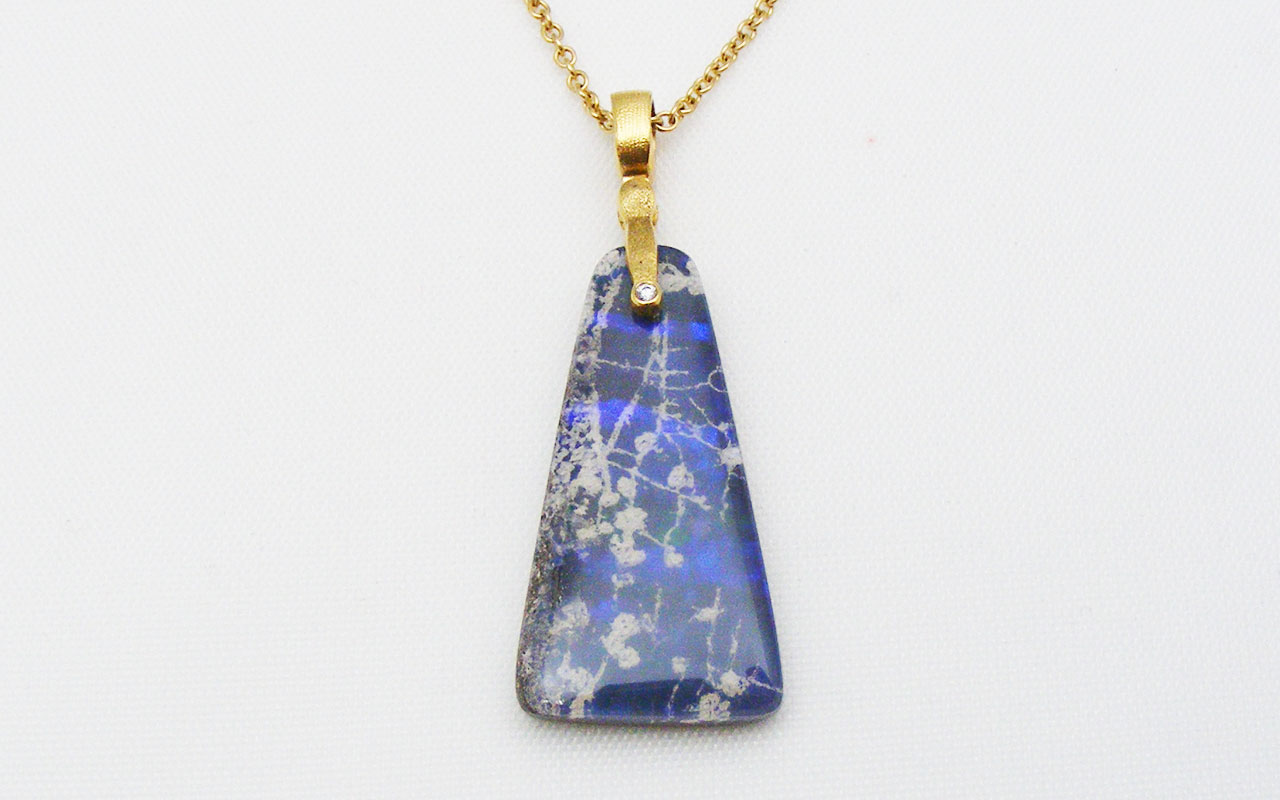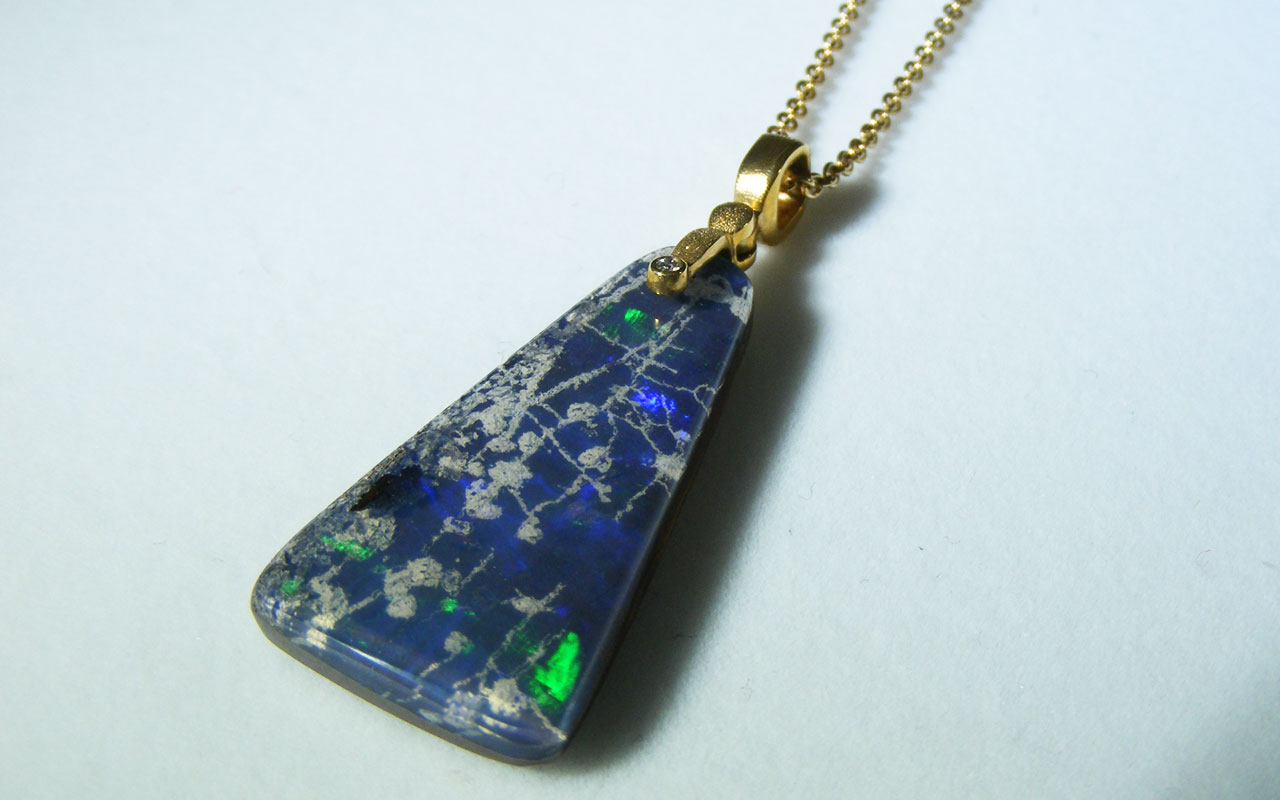 COLLECTION
Pendant, Sticks and Stones