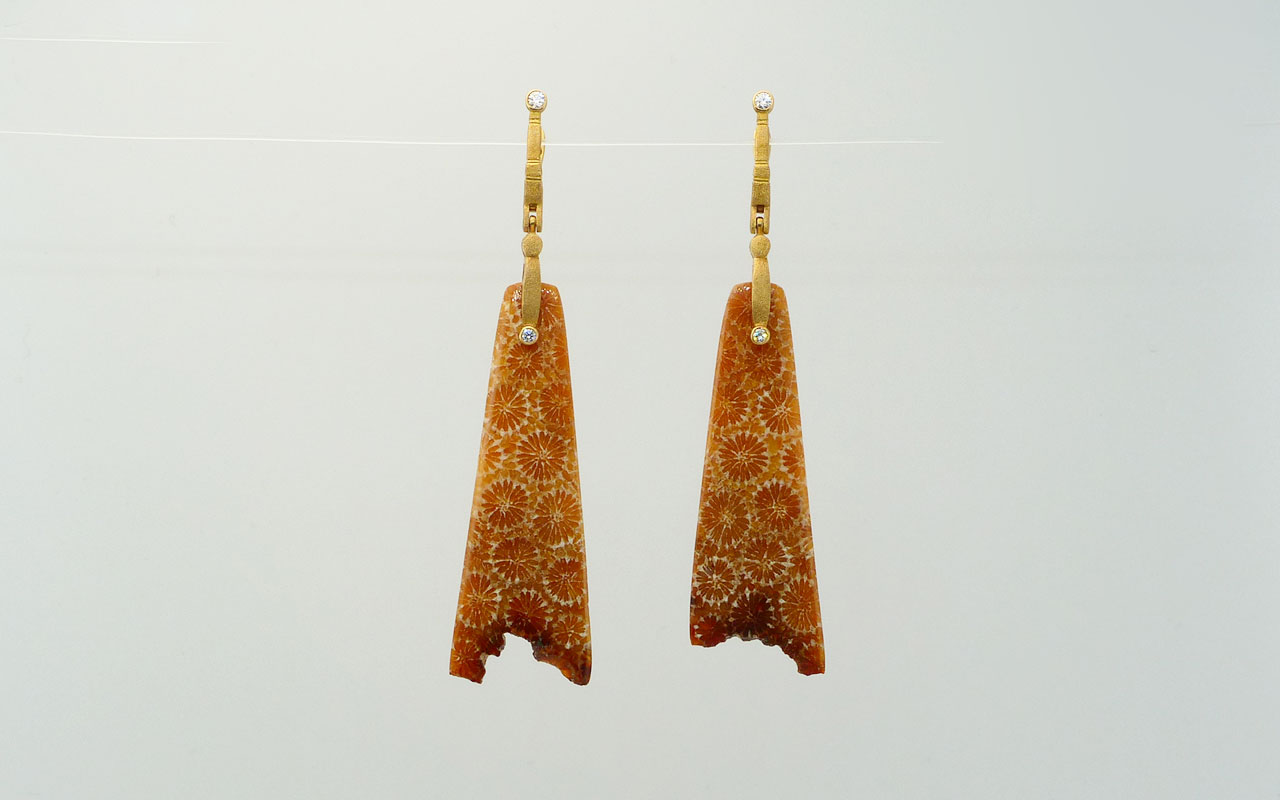 SOLD – Šepkus E-167RMD Fossilized Coral "Sticks and Stones" Earrings
"Sticks & Stones" earrings in 18K rose gold with fossil coral drops and 4 diamonds totaling 0.17 ct. Frozen in time: the structure of ancient coral in starburst patterns, with the original natural surface at the bottom. Total weight is approximately 50 carats.
Available for immediate delivery.