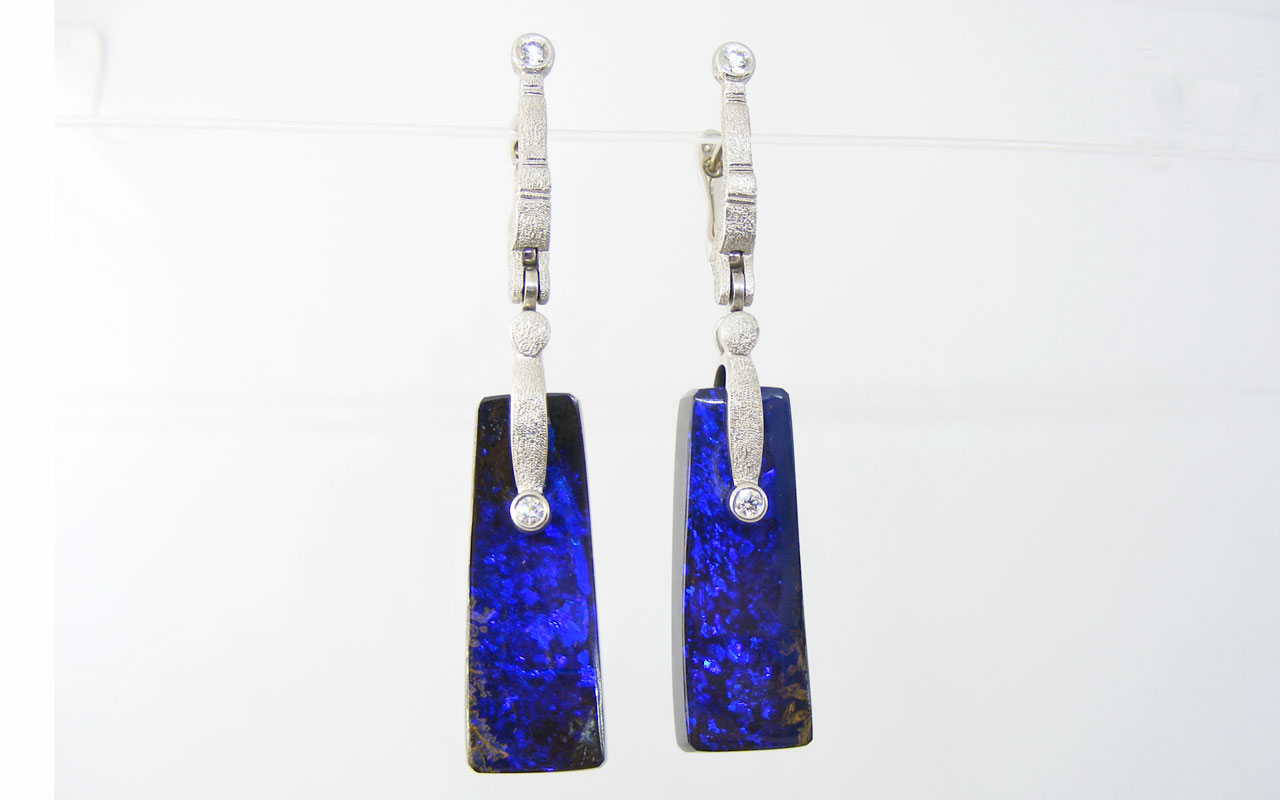 SOLD – Šepkus E-167PMD Vivid Blue Boulder Opal "Sticks and Stones" Earrings
"Sticks & Stones" opal earrings in platinum with boulder opal drops and four diamonds totaling 0.17ct. This perfectly matched pair of Boulder Opal Splits from Queensland, Australia weigh a total of 27.96 cts. and glow Intense royal blue! "Splits" are facing pieces from a single seam of opal and while not identical, they often make wonderful earring pairs. Splits commonly have irregular surfaces and will fit together like puzzle pieces!
Price reduced as of 1/2020. Was $5,695.