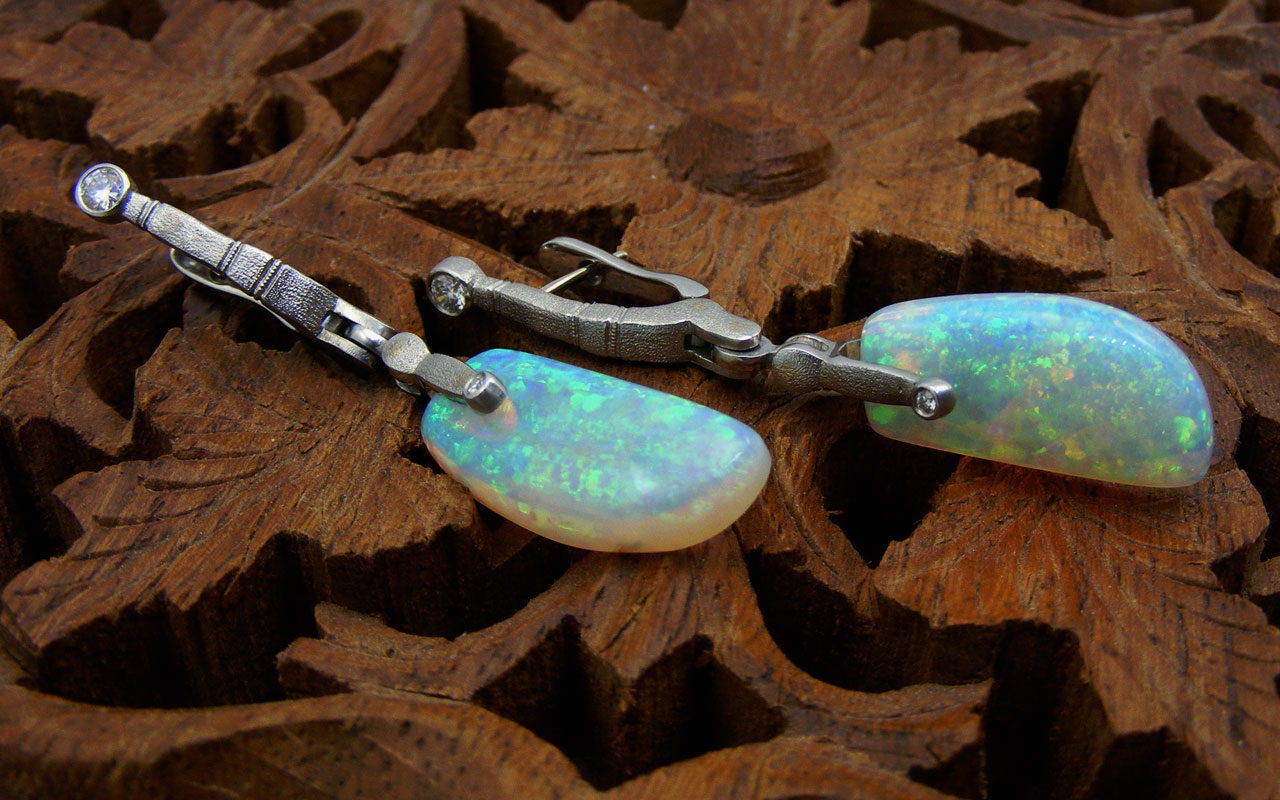 Šepkus E-142PMD Australian Crystal Opal "Sticks and Stones" Earrings
"Sticks & Stones" earrings in platinum with fine crystal opal drops and 4 diamonds totaling 0.14 ct. These fabulous stones weigh a total of 8.92 ct. and exhibit peacock blue color play. They were cut from a single opalized fossil shell that was mined in Andamooka, South Australia. Studio Jewelers owner Hanna Cook-Wallace purchased the unpolished shell in Adelaide, directly from the miner.
Available for immediate delivery.