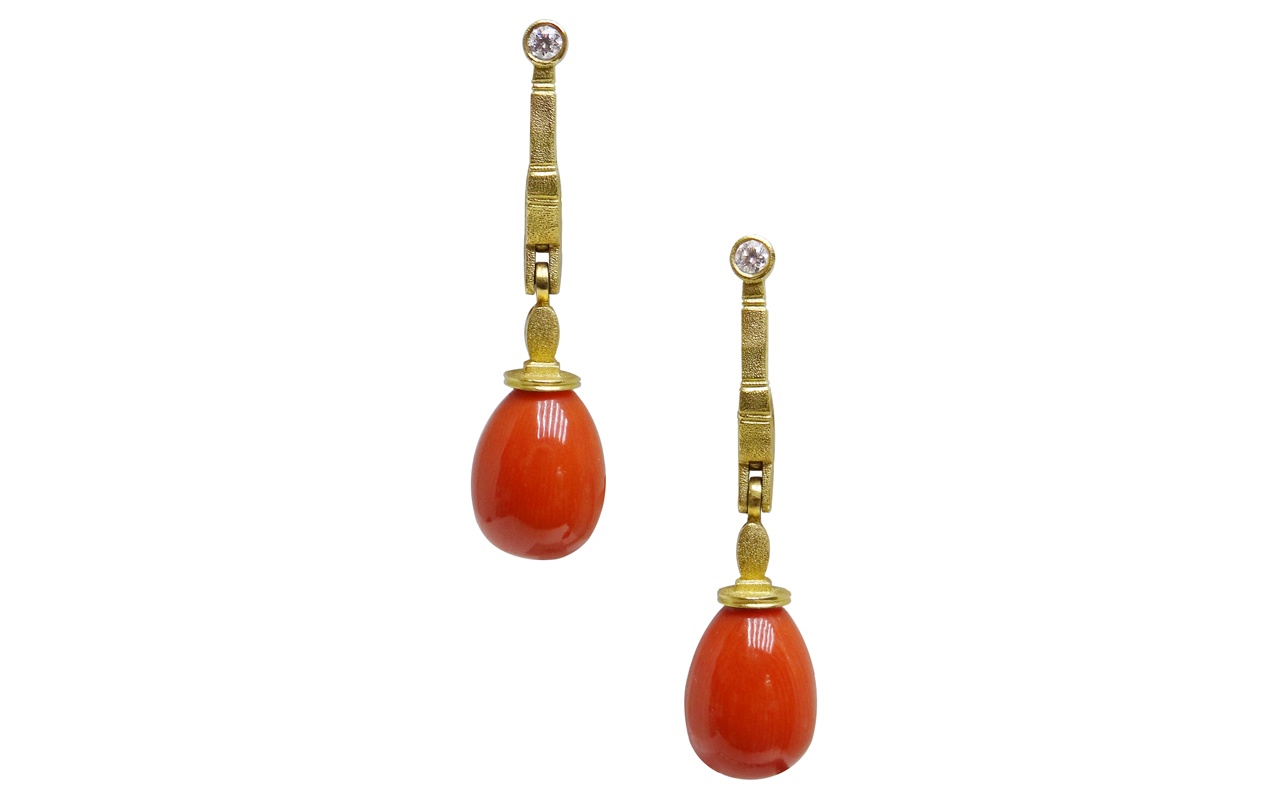 Šepkus E-132MD "Sticks and Stones" Earrings in 18k Yellow Gold with Coral Drops
"Sticks & Stones" earrings, 18K yellow gold with accent diamonds totaling 0.11 ctw. These luscious red coral drops are approximately 10mm x 13mm. for a total of 19.65 carats. The overall length of the earring is 1 ½".
Available for immediate delivery.