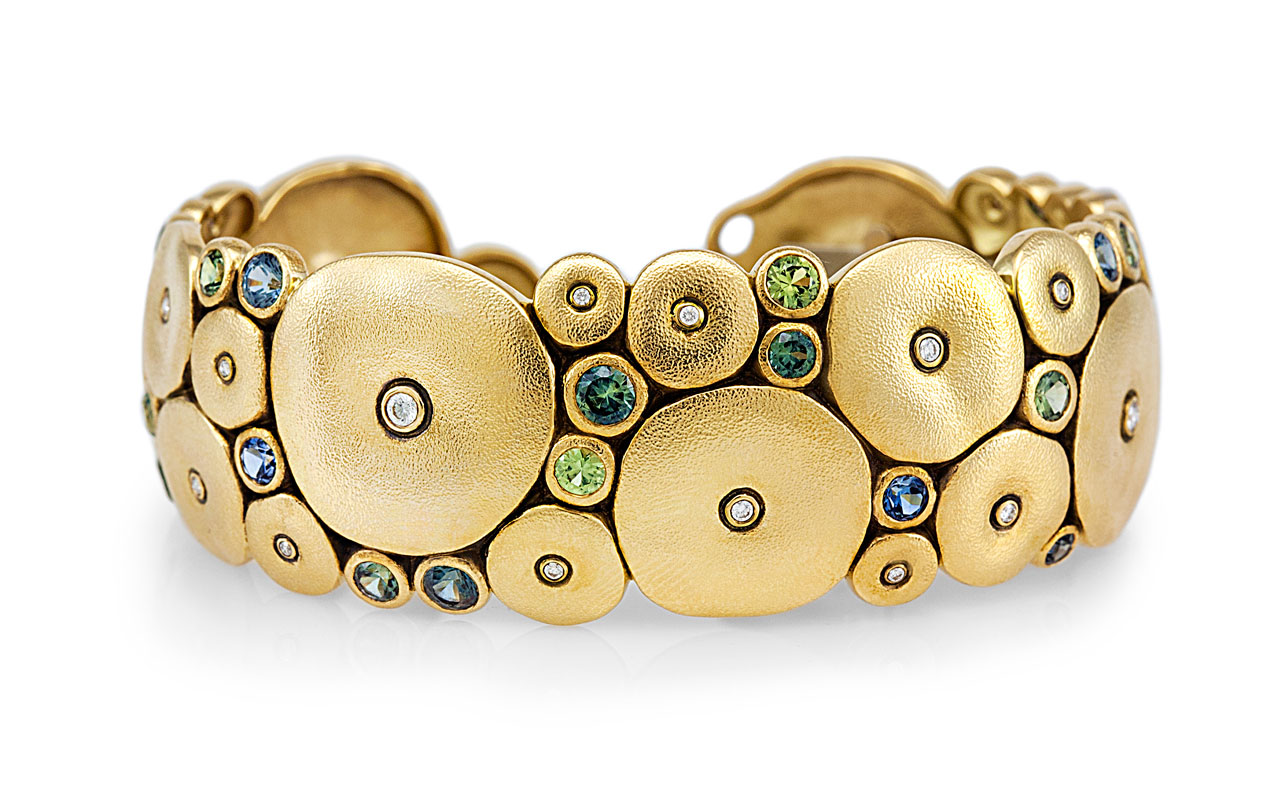 Šepkus B-34 "Orchard" Cuff Bracelet with Sapphires
"Orchard" cuff bracelet in 18K yellow gold with a sea mix of colored sapphires with diamonds, 22 sapphires totalling 4.44 cts and 26 diamonds totalling 0.30 ct.
Ingenious flexible section designed by Alex Sepkus is at the back of the cuff, allowing for ease of wear. 
Not in stock
Other variations of this bracelet are available for special order, including metal and gemstone options. We will be happy to discuss this with you in more detail.
Compare